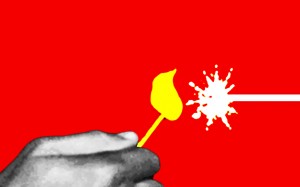 "Transition".
That's all I hear around here lately and I've no idea what it means. Apparently I have a birthday today and it's a 'big one'. Yeah, yeah, Happy Birthday to Me…  if you've read my views about previous birthdays (http://www.boybiteshorse.co.uk/how-old-would-you-be/) you'll already know what I think about that – so forgive me for yawning and bring on the cake.
But this Transition thing has been causing sleepless nights for Frowny for the last year. Ok, she's always been a bit of a worrier, but even by her standards this seems to be a bigger deal than usual. Even Smiley seems spooked, which is so unusual that it's starting to make me sit up and take notice.
Apparently this one's a 'special' birthday; one where everything changes. I have no problem with that – people seem to spend a lot of their time worrying exactly how old they are instead of spending their time doing whatever they want.
For example, I still play with baby toys – and I'm not ashamed to admit it: they're brightly coloured, you can easily carry them around with you, give them the occasional rattle or suck and they don't get in the way of anything else I happen to be doing at the time. I've looked at other children playing with their PlayPodBoxes and as far as I can see it just involves making little men run around inside the television, and getting them do all the things you might be doing yourself if you weren't using a PlayPodBox. What's that all about?
But for some reason this big birthday is supposed to be different. For a start they say I won't be going to my usual Saturday clubs or respite centres, and that most of the people I've played with for the last ten years or more – and even the bus drivers – will all change. Well that's just silly; you can't make that many people just disappear, even if you're playing the world's most enormous blanket-game of peek-a-boo. Anyway, I'm good with change. I like new people and new places to explore.
And now there's talk about 'adult services' and something called 'adult-appropriate-activities' which sounds really impressive, but as far as I can make out these are just things like woodwork and cookery and gardening and art and basket-making. I've had a go at all this stuff before: the best bit about woodwork was waving a hammer around. Eating is absolutely, definitely better than cooking. Digging in the soil is far more fun than gardening. Spreading paint around with your hands onto your clothes, the walls and on other people is a lot more satisfying than using a brush on paper. As for basket-making, well, I've eaten several baskets and can't really see the point of pursuing that any further.
They're also talking about teaching me 'life skills', like emptying the washing machine, doing the shopping and dressing myself. Yeah, right, good luck with that… I've already put loads of effort into getting people to do all the dull stuff for me, so there's no way I'm giving that up in a hurry.
The bestest, funniest thing I heard was that these new places have lots of things called 'jigsaws' (I've never done one), fish tanks (…and the point is?), DVDs (lovely and shiny, but they don't seem to do anything, even when you bang them really hard) and all the chairs are arranged in a semi-circle around a big-screen TV (I never watch it). But no toys, no singing nursery rhymes, no soft play, no plastic ball pits, no swings, no slides, no sand pits, no roundabouts, no trampolines and no bouncy castles. Now I definitely, absolutely know that this must be the biggest, fattest fib ever because if you didn't have any of that stuff you'd just sit in a corner and dribble and be bored out of your skull every day for the rest of your life.
Well, I don't believe a word of it.
So I've decided I'll play along with them for a few days. I'll meet these new people and visit the new places and play their new games and if I don't like them I can just go back to the old places and be back with the friends I've got now.
Easy.
I don't know why people make such a fuss about 'Transition'.